LICENCING
Speedway Australia is the leading Speedway licencer in Australia with over 12,000 licence holders nationwide.
First Time, Renewal or Upgrade (Includes Media)
Please select the 'First Time Licence' if you haven't previously held a Speedway Australia licence. Select 'Renew a Licence' to update your current licence or click the 'Licence Upgrade' tab if you are transferring to a higher licence category.
One Day Licences
Day licences are available for anyone looking to try their hand in the sport of Speedway. One Day Licences are available for all classes if used for a practice day event, but restrictions apply on some classes when the day licence is being used under racing conditions.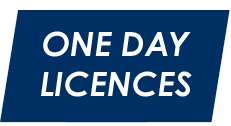 Officials Cards