World Series Sprintcars bigger than ever!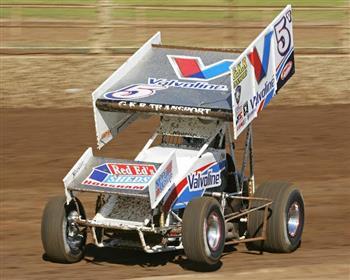 To say that they have succeeded is an understatement judging by what you see before you today, wrote Speedway Journalist Jon Evans in 1997. Each of the 10 Series to date have been incredibly hard fought, no more so than that of last summer when Skip Jackson defeated defending Title Holder Brooke Tatnell by the smallest margin in the history of the Series.
Roll on 20 years and Speedway fans have witnessed history repeating itself in the prestigious World Series. A battle royal going into the A-Main of 2016 ENZED World Series Sprintcars Grand Final at Perth Motorplex saw veteran Brooke Tatnell fighting tooth and nail to secure his 10th WSS Crown. In this chapter, it was Next Gen racer Jamie Veal holding a tiny 3 point buffer and a lead that would deny Tatnell the crown.
In 2017, World Series Sprintcars celebrates 30 years of Tension and Drama… Speedway Australia General Manager Tim Savell this week announcing a record 18 round competition for the corner stone of Australian Speedway.
"It's awesome to unveil 18 exciting rounds to a celebratory 30th year of WSS," Tim said. "It's also been inspiring that stakeholders are working together to provide a competition that will create history, providing fans an experience of a lifetime in 2016-17."
The extended calendar boasts 18 rounds, 20 nights and 30 years of Tradition, Excitement and Honour with WSS30 unveiled at the Murrays Machining and Sheds Murray Bridge Speedway in South Australia on November 12. The Series wrapping up in a prestigious 2 night Grand Final at the Perth Motorplex, February 24 and 25.
Motorplex Promoter Gavin Migro said he was humbled to host the Grand Final in the anniversary year. "My Dad Con promoted Series 1 in 1987 and it will be my honour to host WSS30 in 2017."
The Passion and Tradition Calendar will be launched at a glitz and glamour event at Jupiter's Casino on the Gold Coast on September 10.
The event will be held in conjunction with the 2016 Speedway Australia Hall of Fame and Awards Gala Night with the Speedway Australia Annual General Meeting scheduled for Monday and Tuesday September 12 & 13.
30th Anniversary World Series Sprintcars Calendar.
November 12, Murray Bridge Speedway – SA.
November 19, Valvoline Raceway Sydney – NSW.
November 26, Archerfield Speedway – QLD.
December 3, Toowoomba Speedbowl. – QLD.
2017 WSS Speedweek
December 26, Speedway City Adelaide. – SA.
December 27, Murray Bridge Speedway. – SA.
December 28, Borderline Speedway - Mount Gambier. SA.
December 30, Avalon Raceway – Geelong VIC.
January 1, Premier Speedway, Warrnambool. VIC. (continued)
Sunshine Swing
January 3, Toowoomba Speedbowl. QLD.
January 4, Archerfield Speedway QLD.
January 6/7, Archerfield Speedway Australian Open QLD.
WSS Ultimate
February 4, Murrays Machining and Sheds Murray Bridge Speedway. SA.
Western Swing
February 11, Perth Motorplex. WA.
February 17, Attwell Park Speedway – Albany WA.
February 18, Bunbury Speedway – Bunbury WA.
WSS Grand Final
February 24/25, Perth Motorplex (Western Swing Round) WA.
February 26, WSS30 Presentation Dinner
Interested Drivers and Teams, for further information please contact:
Speedway Australia
Sports Development Officer
Shawn Mortimer 0429 333 528
Photo: by Phil Jordison
Season 2006-2007, Phil Jordison of Oval Express Speedway Magazine captures Max Dumesny on his way to capture his 7th and final WSS crown.
Posted: 22/09/2016