Weaver and Powell Join Speedway Australia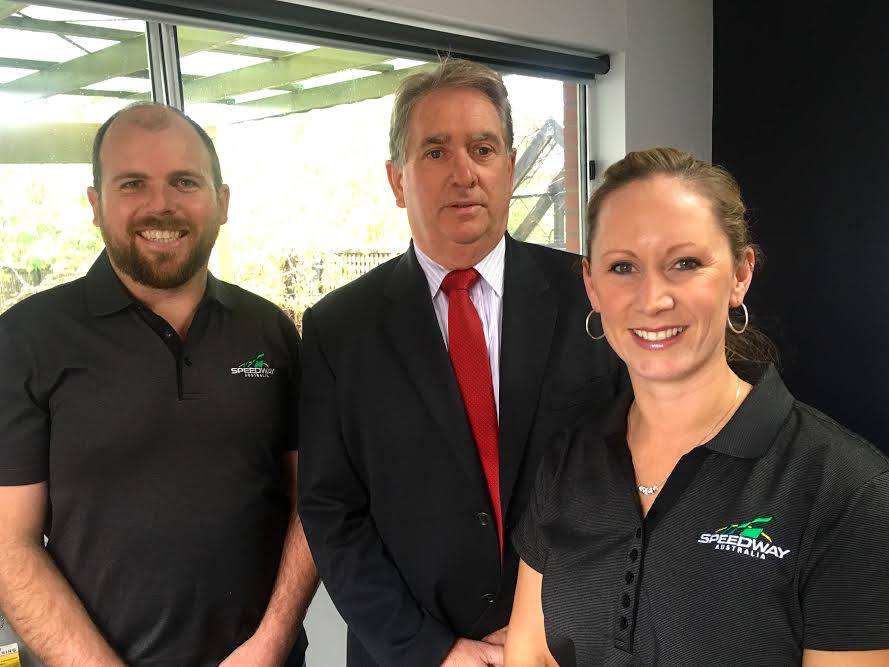 Liz and Daniel commenced their appointment this week joining the Adelaide based Speedway Australia team to further enhance its commitment to good governance of the sport.
"The appointments will provide a staffing level that will assist the stakeholders of the sport with a much improved support mechanism and fluency in the day to day administration processes," General Manager of Speedway Australia Tim Savell said. "Both appointees are passionate about the sport and are looking forward to their tenure."
Powell has enjoyed 15 years of experience within the Speedway Industry while Liz is the daughter of former Champion Super Sedan and AMCA Competitor Mark Weaver. "I have been around speedway all my life and certainly have a feel and understanding for the culture of our sport," Liz said. Liz shares in a background of high level administration, customer service brings an all-round perspective to the role.
Powell, the editor of Totally Speedway News Website also shares in the passion for the sport, "I've been involved with speedway full-time for the majority of my working life and I'm excited to join a team of like-minded individuals who are just as passionate about pushing the sport of speedway forward in Australia as I am," he expressed.
The pair will face an intense week of orienteering meeting first up with Marsh Advantage Insurance Senior Account Executive Mark Holmes (pictured). Liz and Daniel will work closely with Mark in Public Liability and Track Permit platforms plus develop and oversee the expanded Speedway Australia Drug and Alcohol policy.
Posted: 22/09/2016