STEWART INDUCTED INTO HALL OF FAME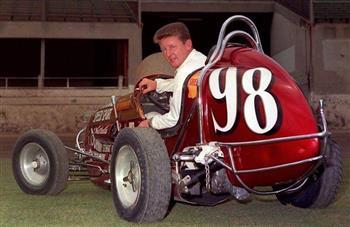 One of Australia's most popular Speedcar competitors was inducted into the Australian Motorsport Hall of Fame during the Melbourne F1 GP weekend. Three-time national champion Johnny Stewart is one of 51 competitors recognised in the Hall of Fame, primarily for his never-repeated hat-trick of titles from 1966-68.
Johnny passed away in 1995, but his daughter Melinda was on hand to receive his treasured Hall of Fame medal from Speedway Australia GM Tim Savell (pictured).
Posted: 28/03/2017