Speedway Night of Champions Unveiled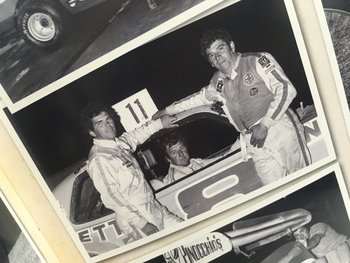 In recognition of the valuable contribution made by many, the Speedway Australia Australian Speedway Hall of Fame will once again recognize 'achievement' within the sport at a Gala Dinner and Presentation to be held at the Gold Coast on September 10, 2016.
This function will be threefold, inclusive of the Inaugural Speedway Australia National Awards Presentation, plus the official launch of World Series Sprintcars 30th Anniversary tour.
General Manager for Speedway Australia Tim Savell said, "This special night for the speedway industry will provide us the opportunity to reflect and honour our rich history, whether young or old, this will be an emotive experience for Competitors, Administrators, Promoters and Fans alike, I invite all to consider joining in and making it the speedway social event of the year."
World Series Sprintcar Commentator Ben Bishop will host the formal evening which will be held in the Surfers Paradise Rooms of Jupiters Casino.
Speedway Historian Sydney's Wayne Meyer is thrilled by the announcement the Hall of Fame returns in 2016.
"This is the perfect scenario for Drivers of today to honour the champions of the past, while the time comes for a changing of the guard, it's great to remember and applaud the accomplishments of the heroes of the past." Meyer said.
The Inaugural Speedway Australia National Awards Presentation is a project close to the heart of new GM Tim Savell. "It's imperative we celebrate achievements within the sport, recognition at the highest level is important in the consolidation of Speedway across the country," Savell said. "It's also exciting to launch the 30th Anniversary tour of World Series Sprintcars, a record 18 rounds over 20 intense nights of competition has been scheduled, promising a competition fitting of a milestone year."
The nomination process will be advised shortly via Speedway Australia, further enquiry to Speedway Australia Head Office.
Photo courtesy: 'Just One More" – Speedway Photography by Bill Meyer, 2007 Hall of Fame inductee Grenville Anderson (l) with Speedway Sedan Greats, John Leslight and Allan Butcher.
Posted: 22/09/2016