SPEEDWAY AUSTRALIA APP UNVEILED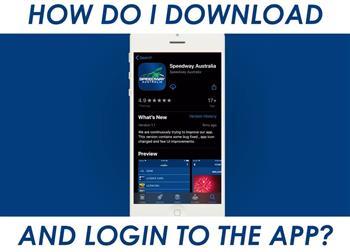 Speedway Australia has recently made one of the most fundamental changes in its history, with the move to a fully electronic licensing system that is accessed via your phone.
By downloading the Speedway Australia app in the App Store or via Google Play, you can head off to the track without worrying about whether you packed your licence card.
The app has a host of features that include:-
• Your current licence card
• The ability to obtain a licence or relicence
• The latest Speedway Australia rulebook
• Link to Technical specs for National classes
• Speedway Australia Track Directory
• Links to all our websites and social pages
This is the first in a series of instructional videos that show you how to download and use the app, depending on what role you play in the sport.
Click here to view the video.
Posted: 22/10/2019