Rising Star Program Expands: Officials Wanted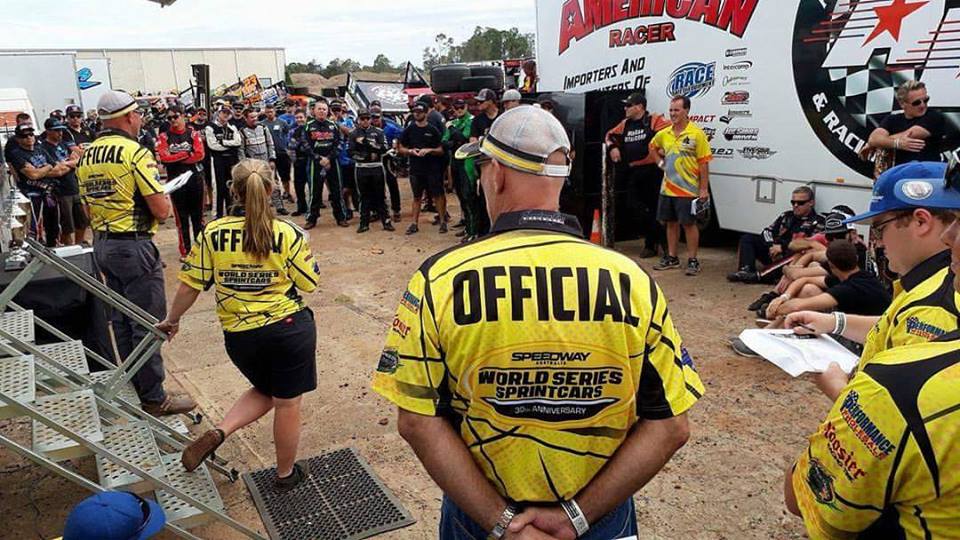 Rising Star Program Expands: Officials Wanted
Speedway Australia's successful Rising Star Program is set for an expansion ahead of the 2017/18 season, in an aim to develop the capabilities of officials within the sport.
The Officials Rising Star Program will take place in conjunction with the highest pressure road trip in Australian speedway – World Series Sprintcars Speedweek!
Starting in Murray Bridge on Boxing Night, five selected Rising Stars will be involved in a variety of experiences and learning situations. During the week each individual will buddy up with a different administrator each night, rotating around the roles to ensure a full immersion. Those roles are likely to include the track promoter, WSS Race Director, Chief Steward, WSS Race Secretary, social media co-ordinator and more.
We want to hear from Speedway Australia officials who are willing to come on the road during Speedweek and meet the following criteria:-
• A Speedway Australia licenced official as at 31 July 2017
• Under the age of 40 (in keeping with the Rising Star philosophy of developing young talent)
• Have a direction and desire to achieve within the sport
• Show a history of involvement with tracks or divisions
• Be able to endure the physical and mental strain of Speedweek, with long days and constant travel
• Have a drivers licence (to share the rental car driving duties)
Applications are able to be made online, using the form via the link. In addition to the personal details, applicants are also required to submit a brief presentation outlining their achievements and goals off track within the sport.
To apply, see here: http://www.risingstars.org.au/nominate
What's included? We'll get you to and from Adelaide and Warrnambool, put you up from Dec 26 to January 2 and give you the officiating experience of a lifetime. Applications close August 31.
Posted: 1/08/2017