Oldfield an Old Hand at BR Memorial.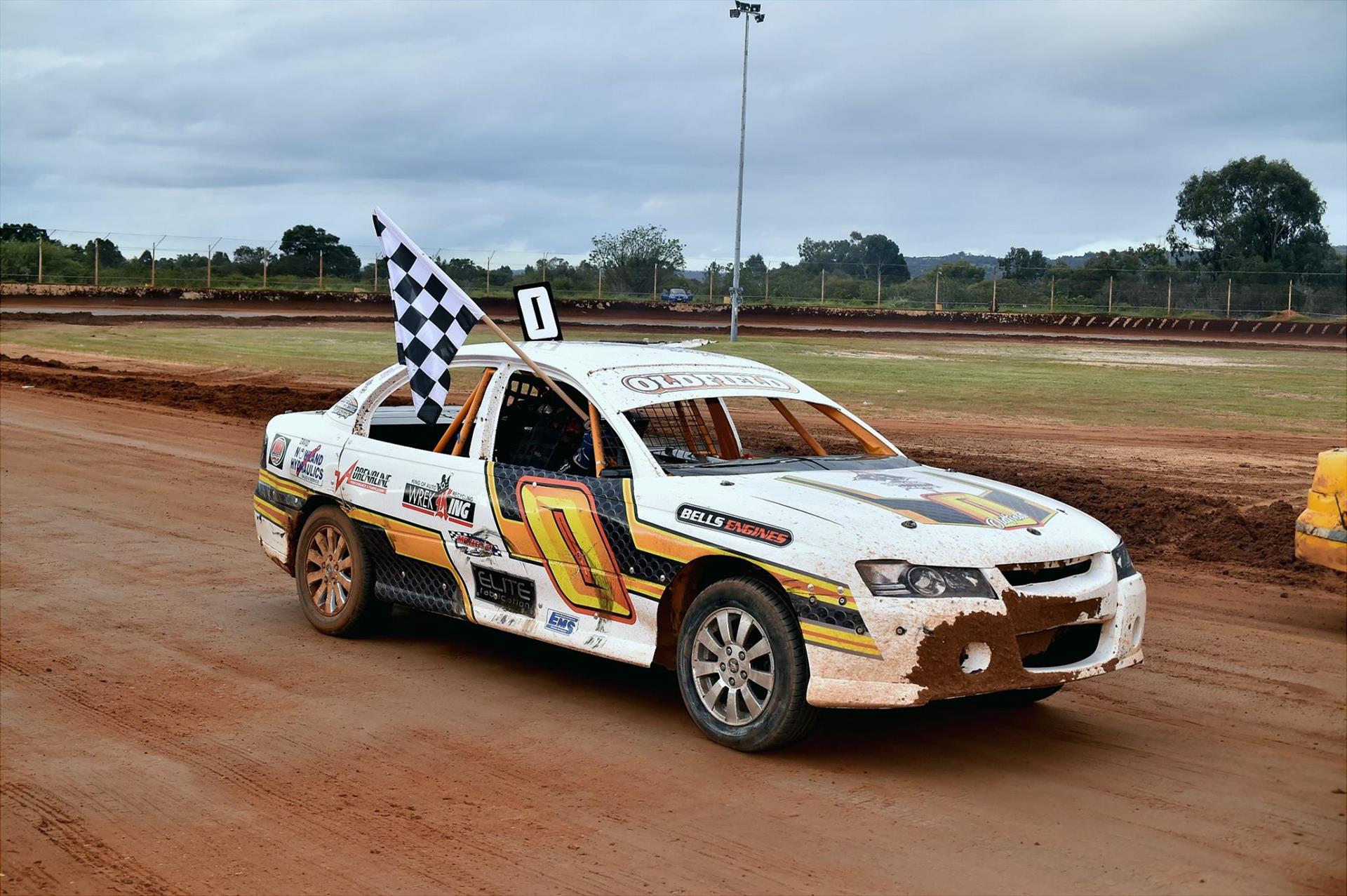 Speedway Australia 2017 Photographer of the Year Peter Roebuck, was on duty yesterday for Ellenbrook's final meeting of the season.
Peter witnessed and recorded Jamie Oldfield as he continued one of the most historic blue ribbon win streaks in Australian Speedway claiming his ninth Brian Rose Memorial/RDA 100.
Despite not being dominant in the heats Oldfield scored a win, a second place and fifth place earning enough points to start out of position four in the thirty lap feature, behind high points man Brad McClure and fellow front row starter Hayden Norman, and alongside brother Warren Oldfield.
Jamie used his experience and expertise to perfection throughout the main event, weaving his way through lapped traffic, putting a couple of cars between himself and the well-travelled McClure, an advantage he would use to go on and win his ninth Brian Rose Memorial/RDA 100 by over two seconds.
Recently married McClure would hold on for second, with another former winner in Daniel Ameduri home in third.
Brian Rose Memorial/RDA 100 Street Stock Feature Result – 30 laps: 1. W0 Jamie Oldfield, 2. V24 Brad McClure, 3. W83 Daniel Ameduri, 4. W82 Matt Amato, 5. W63 Jason Oldfield, 6. W89 Carl Pickersgill, 7. W25 Peter Huntjens, 8. W44 Peter Herbert, 9. W88 Peter Dowie, 10. W4 Ethan Genev, 11. W81 Peter Walker (29), 12. W28 James Westerman (29), 13. W12 Ryan Penfold (29). DNF: W7 Josh Martinelli (26), W31 Cody Avins (25), V183 Jason DeGoldi (21), W318 Freddy Kinsella (16), W85 Warren Oldfield (13), W37 Damon Lyall (12), W57 Rodney Passamani (10), W94 Kieran Norman (6), W121 Evan Wakefield (4), W6 Hayden Norman (3), W17 Phil Lycholit (0). Total Time: No Time. Winning Margin: 2.145. Fastest Lap: 23.089 W0 Jamie Oldfield.
Peter Roebuck also captured Junior Racer Jade McKeagg on the flip side, Jade emerged unhurt.
Posted: 6/10/2017