NEW RULEBOOK NOW AVAILABLE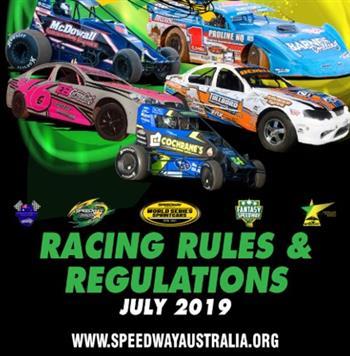 The July 2019 edition of the rulebook is now available, and apart from the stylish new cover there are a number of minor tweaks: -
Section 18 (Pit Health and Safety) integrated into Section 3 (Technical & Safety). These are important rules that were often overlooked as they were buried at the back of the book.
Late Models now have their own Appendix for their specific alterations.
Karting Start Procedures have been clarified as the existing clause was ambiguous, Rule 3.7.6(b).
All these changes are in bright red text so they can be easily identified. In addition, the supplementary information at the rear of the publication has been updated for the 2019/20 season.
Download the rulebook now by clicking here.
Posted: 25/07/2019