FANTASY SPEEDWAY IS BACK FOR SEASON 2019-20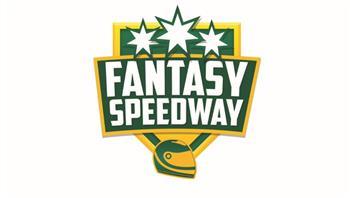 Fantasy Speedway returns once again in Season 2019/20, giving Speedway fans the chance to play along with every Speedway Australia National Title event at www.fantasyspeedway.com.au
Fantasy Speedway is free to register. You can sign up for one particular event, or play along over the whole summer, starting with next weekend's Monk & Sons, Australian Formula 500 Championship from Heytesbury Stockfeed Simpson Speedway. We've got some great prizes up for grabs including merchandise and other giveaways, together with the chance to be crowned National Fantasy Speedway Champion.
You can play along trackside, or at home with any Speedway Australia National Title, with Fantasy Speedway covering the following events:-
Formula 500 - Dec 20-21
Late Models - Jan 8-11
Sprintcars - Jan 31-Feb 1
V8 Dirt Modifieds - Feb 21-22
Speedcars - Feb 28-29
Wingless Sprints - Feb 29-Mar 1
Super Sedans - Mar 7-8
360 Sprintcars - Mar 7-8
Modified Sedans - Mar 20-21
AMCA Nationals - Apr 9-11
Street Stocks - Apr 10-11
Production Sedans - Apr 25-26
Modlites - Aug 7-8
How to play: You select a team of 5 drivers for each event, with a total budget of $30,000. Your selections are locked and loaded across the weekend you collect points in qualifying and the feature events for your five drivers. It sounds simple, but it quickly becomes a test of both luck and skill.
Best of luck and stay tuned to Speedway Australia's Facebook and Instagram pages for exciting updates and prize announcements!
Posted: 18/12/2019