COLLIE SPEEDWAY LIGHTING IT UP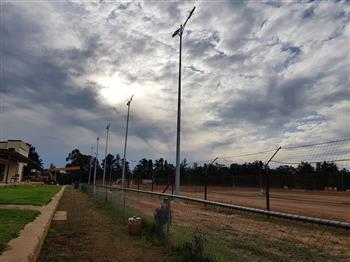 The Make Smoking History Collie Speedway have been making big improvements to their venue recently, a number of passionate members have been involved in replacing all the trackside lighting with new L.E.D lights and poles which will significantly improve the lighting on the track. The is also a major reshaping of the racing surface with the corners and straights being taken out to 20 metres.
These improvements will be a fantastic addition to the speedway ahead of the 2019/2020 SSA National Junior Sedan Title in January.
Posted: 4/10/2019