AUSTRALIAN CHAMPIONSHIP CALENDAR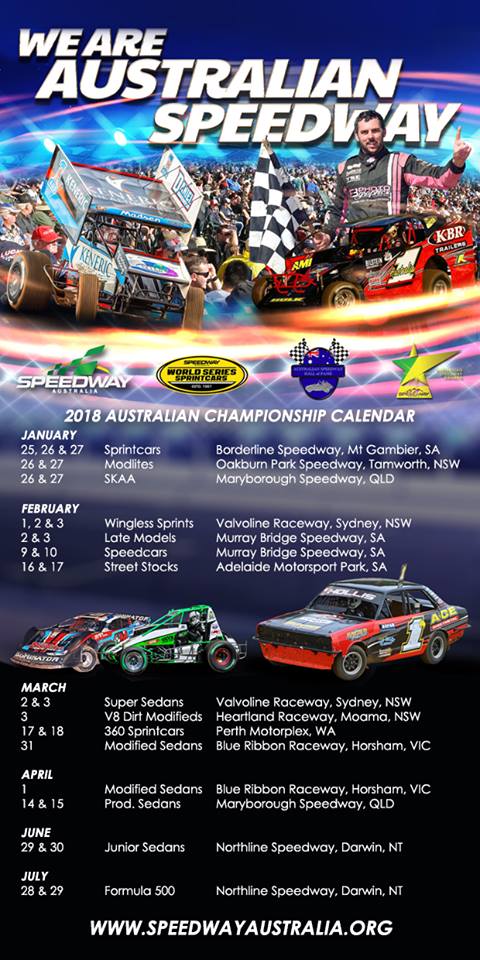 The biggest weekend each year for the majority of Speedway Australia's nationally recognised divisions is their annual Australian Championship. The championship calendar attached gives you a fantastic look at where you can witness a champion crowned for your favourite classes!
Australian Championships will be of high importance to Speedway Australia this season, as a way of supporting each national division to further promote themselves. Our staff will attend a large proportion of these events and the Speedway support truck will also be trackside where possible, working around its World Series Sprintcars commitments.
For a bit of backgrund information, Speedway Australia recognised national divisions must have a minimum of 10 cars registered across four states to receive this distinction. The newest addition to the list of national divisions are Modlites - achieving the required numbers ahead of 2017-18.
Posted: 24/10/2017