A CHANGE OF CHAIR, PLUS A NEW FACE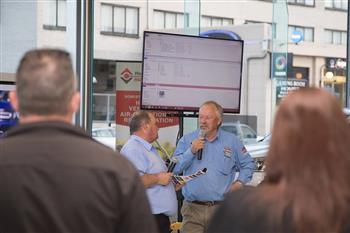 The Speedway Australia Board of Directors has gone through a couple of changes recently, with a new chairman elected and a new board member joining the team.
The resignation of Newcastle-based Chairperson Ross Allen was accepted at the last Board meeting, with former Vice Chair Guy Thompson taking up the position.
"It was with sadness that I replaced Ross Allen as chairman. I would personally like to thank him for the work he has done for Speedway Australia and speedway in general – it was a pleasure to work with him," mentioned Guy.
Thompson has heavily invested in the sport of speedway for many years now and is kept busy with his current commitments. Those include being the chair of the Australasian Speedway Promoters Association, promoter of both Hobart and Latrobe Speedway's and a member of Speedway Australia's Safety Committee.
Also joining the board, replacing Ross Allen's position is the highly experienced SCCA Chief Steward Gary Winterbottom. Based in Sydney, Winterbottom already has a strong relationship with a number of board members and the Speedway Australia staff, thanks to his work touring around with World Series Sprintcars. This has allowed him to slot into the team with ease and offer value immediately.
The Speedway Australia board is made up by four competitor representatives, four promoter representatives and one independent member. The group meet throughout the year, with meetings tied into other Speedway Australia events where possible to further reduce administration costs within the sport.
Posted: 27/10/2017