Want to work for Speedway Australia?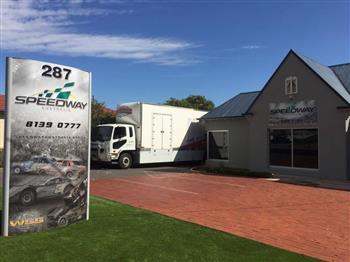 We're passionate about serving the needs of the Australian speedway community, and an opportunity has arisen to assist us as we set about transforming our organisation for the betterment of the sport.
Speedway Australia needs an Office Administrator to help us shift our performance to the next level. The role will be tailored to suit the successful candidate, with plenty of scope to take on additional duties as your skills develop further. Key attributes include outstanding customer service capabilities, a willingness to learn and adapt, and above all a great attitude.
All applications will be considered, as the role could be adapted to suit the likes of a school leaver, university graduate, working parent, or just someone looking to step into the speedway industry in a full-time role.
Core tasks will include:-
- Reception duties, including being the first point of contact for our phone lines
- Inwards and outwards mail handling
- Dropping off the banking and co-ordinating office supplies
- Co-ordinating bookings and logistics for meetings and functions
- Assisting with the processing of online licenses
Other areas of responsibility will be worked through in consultation with the successful candidate, to ensure the role is both rewarding and successful. These could include the likes of website maintenance, assisting with social media, monthly reporting, meeting permits, and the creation of a wide variety of documents and presentations.
The role is based out of the Speedway Australia Office in Adelaide, and can be full or part-time to suit the successful candidate. We also encourage additional training and upskilling in a supportive team environment
If you think you have the skills, passion and experience to make a difference in a broad and interesting role, please get in touch with Speedway Australia's General Manager Tim Savell by November 18. A full copy of the job description is available on request, and it's preferable that resumes and letters of application are sent in Word format, with a 5mb size limit.
Email: tim@speedwayaustralia.net.au
Mobile: 0424 923 494
Posted: 3/11/2016