TRAINING
Speedway Australia are proud to launch our comprehensive National Training Program for Official's accreditation. For the past year we have been developing an online platform for Officials training in conjunction with Divisional bodies such as Speedway Sedans Australia and the Sprintcar Control Council, to set a national standard of knowledge and skill sets required for Stewards and Scrutineers across every class of racing.

In the 96 years of Speedway in Australia, never has a singular comprehensive programme been offered across all classes, and all states. This new, interactive online programme covers all aspects of Speedway Officiating, from the fundamentals of being an official, to health and safety, Speedway racing rules and on-track scenarios. Further learning is provided with the help of Sports Australia, covering topics such as ethical decision making, communication skills and managing conflict.

The program allows for self-paced learning on your PC, mobile or tablet from the comfort of your own home – avoiding the need for time consuming and costly travel from remote areas, saving time and money for Divisional bodies, and the volunteers themselves.
Best of all – it's free!
Click here for instructions on how to sign up
Click on the below image to access the Speedway Australia Officials Training Programme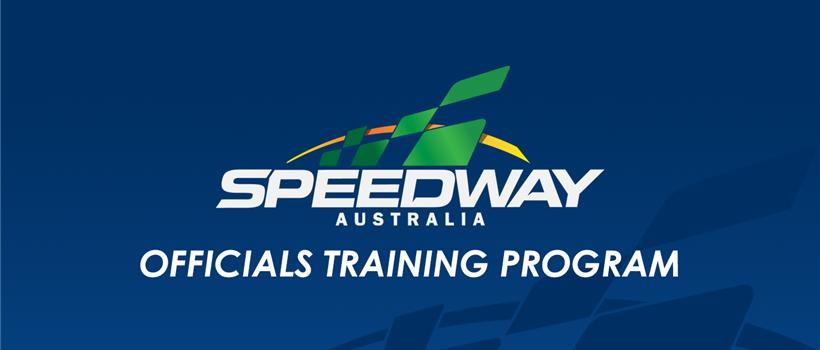 ---
Click on the below image to view the Officials Training Programme introduction video